Computer Repair – Miami Gardens, FL
Computer repair – Miami Gardens, FL; Offer free diagnostic with the repair of your PC. The turn-around time is the same day to next day. You need your computer fixed right away and we will make that happen for you here in Miami Gardens, FL
Diagnostic and Computer Repair Miami Gardens  –  Is your computer presenting with problematic symptoms?  If so, you will probably want a professional opinion. One of our computer repair technicians will help you understand why that computer keeps turning off, why the printer will not print, why you can no longer get your email or why the computer will not turn on at all.
Why use Hardsoftnet PC repair Services?
Our certified computer service technicians are great communicators, have a friendly and courteous attitude and truly care about our customers and quality of work. At Hardsoftnet we "always keeps clients returning back for more kind and honest service."
Some of Our Certifications
PC Repair Service in Miami Gardens, FL
We Offer Computer Repair – Miami Gardens, FL and PC Repair 7 Days a Week, Call Us Anytime at 786-234-1175 !!!!
Our Hardsoftnet Microsoft repair service experts in Miami Gardens will get the job done right and much faster. Plain and simple. With Microsoft, you will need to call up and take the time to explain your Windows issue to at least 3 different departments. Then, more time will be wasted to have a
Microsoft rep remote into your computer. Finally, you'll need to hope and pray your computer isn't screwed up worse than it is. We know first-hand since we've cleaned up Microsoft's shoddy repair attempts many times. If you're thinking of Dell, HP, Lenovo, Sony, Toshiba, or another PC manufacturer, think again. In most cases, you'll need to ship your computer into the repair depot.
This is only a good service if you have 2-4 weeks to spare. On the other hand, if you want to fix your computer in the same day without any hassles, call Harsoftnet for the best Microsoft repair service in Miami Gardens.
Onsite Windows / Microsoft Repair Services in Miami Gardens FL:
Whether you prefer a free diagnostic for the computer repair service Miami Gardens first or same-day visit, we will accommodate you. We will work around your schedule. You may schedule for one of our Hardsoftnet Microsoft repair service experts in Miami Gardens to come to your home or office during the same day, you will get a certified Windows PC repair expert in Miami Gardens area to take care of your Microsoft issue.
Do You Need Computer Help in Miami Gardens, FL ?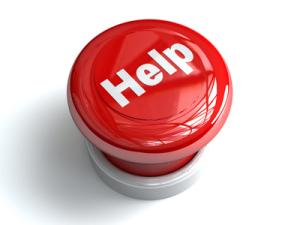 Press the Help Button to Schedule Service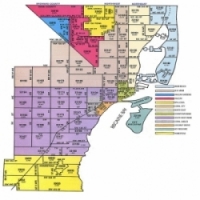 33101 33102 33111 33112 33114 33116 33122 33124 33125 33126 33127 33128 33129 33130
33131 33132 33133 33134 33135 33136 33137 33138 33142 33143 33144 33145 33146 33147
33150 33151 33152 33153 33155 33156 33157 33158 33159 33161 33162 33163 33164 33165
33166 33167 33168 33169 33170 33172 33173 33174 33175 33176 33177 33178 33179 33180
33181 33182 33183 33184 33185 33186 33187 33188 33189 33190 33193 33194 33196 33197
33199 33222 33231 33233 33234 33238 33242 33243 33245 33247 33255 33256 33257
33261 33265 33266 33269 33280 33283 33296 33299
We Proudly Serve Miami Gardens:
Miami Gardens is a city located in north-central Miami-Dade County, Florida. Its boundaries stretch from I-95 and NE 2nd Avenue on the east, to NW 47th and NW 57th Avenues on the west, and from the Broward County line on the north, to 151st Street on the south.[5] The city name comes from one of the major roadways through the area, Miami Gardens Drive. According to the 2017 estimate from the US Census Bureau, the city had a population of 113,750, and it is the largest city in Florida that has a majority African American population.[6] It is a principal city of the Miami metropolitan area, which was home to an estimated 6,012,331 people at the 2015 census.
Other PC Repair Service Areas That We Serve: