Computer Repair and IT Support – Miami, FL
Hardsoftnet provide computer repair for homes and IT support for businesses in Miami, FL
We look forward to setting a new standard of service excellence for PC repair in Miami. Onsite PC services residential and commercial.
We will take care of all your home or office needs while simultaneously providing personalized, friendly, professional computer repair service.


We Are Dedicated To Our Users & Services
 Hardsoftnet will take care of all your home or office IT Support. Get competent, affordable, fast computer repair in Miami now
Hardsoftnet provides a reliable and timely computer repair for your home or business IT support.  Whether you have a critical IT issue, a project, or would like periodic IT maintenance, we will provide the optimal solution to meet your company's goals and objectives.  We look forward to developing a long and successful relationship with you and your company.
You will received a well-informed assessment and qualified solution to ensure your company's network is performing optimally.  Our technical experts have experience with resolving all office computer issues and preventing future ones.  We are certified in installing and upgrading networks.  Contact us for an assessment, IT solution, and server/network projects.
Over 20,000 Users, Let's See What Some Have To Say?
We love our users and are fully dedicated to keeping their trust by offering a professional service and outstanding after service support!
"
I have worked with many computer companies and found that they are the one that are the most experienced in the field not only with their computer repair skills but both hardware and software. Whenever I call them with a problem and they send a technician out they are always very prompt. I found that their best asset is their customer service and their technical ability.
"
- by LOCAL MIAMI RESIDENT
"
They IT Support its awesome! Both of my computers went down and I didn't want to take them to the shop, pay a small fortune, and wait for a week or two. Professional service and fixed the same day. The price was great and the prompt excellent service cannot be beat. And they guarantee their work! Love them and will not hesitate to use them in the future.
"
- by LOCAL MIAMI RESIDENT
"
These guys are the best! My computer was being really slow so I called them to check out the problem..It turned out it was infested with a lot of spyware. They remotely did the virus removal connected to my computer. You are able to see what they are doing at all times, and you can terminate the session at any time. They were able to quickly and efficiently remove all the Virus and Spyware, and get my computer running fast again!!
"
- by LOCAL MIAMI RESIDENT
Contact Us
Be covered for all your company's computer needs.
We will take care of all your home or office IT needs and provide you with personalized, friendly, professional, and trustworthy computer repair service
Contact Us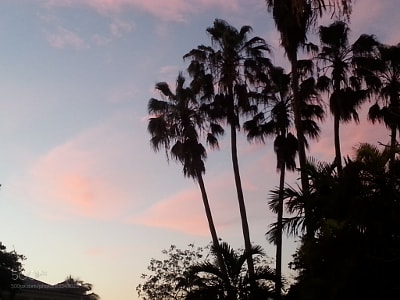 The city of Miami was originally named Mayami, meaning "Big Water," by the native Calusa Indians. Initially colonized in 1566 by the Spanish, the British gained control of Miami after the French and Indian War in 1763 and eventually sold it to the United States of America for $5 Million in 1821.
Miami was slow to settle but in the 1870s it gained some attention from wealthy developers and investors who claimed and bought land. Miami experienced a boom in 1920 after WWI and another period of growth after WWII when servicemen settled in the area. In the 1960s, a migration of Cuban refugees transformed Miami into an international city. Subsequently, its international flavor catapulted Miami as a center of commerce and finance in the 1980s and 1990s. During this time period, Miami became a hot spot for Europeans who discovered Miami Beach, popularizing the Art deco hotels and adding to the city's cosmopolitan flair.
Since 2001, Miami has become a major center for finance, commerce, culture, media, entertainment, the arts, international trade and technology oriented companies. Many large, publicly-traded technology companies, including Citrix, Catalyst Pharmaceutical Partners, MasTec, Inc. and TerraMark Worldwide, are also headquartered in and around Miami. And let's not forget that Miami is known as the "Cruise Ship Capital of the World". Through its steady growth, the Miami metropolitan area has become one of the largest urban areas in the U.S., after New York, L.A., Chicago and Philadelphia.
Miami is poised to keep growing evident in public, private and non-profit investments and a new wave of hospitals, medical centers, research institutes and biotech firms. Recently, the University of Miami and Scripps finished the first phase of the University of Miami Life Science & Technology Park. The Beacon Council, a public-private partnership, is Miami Dade's economic development partnership which promotes and facilitates business investment.
We've been operating in the computer repair business in South Florida for more than 25 years. Our certified technicians can provide the best and most cost effective IT support in Miami . We also provide our customers with optimal solutions when it comes to virus removal and data recovery as well as ensuring we install a system to protect our customers from any potential threats.