Computer Repair – Medley, FL
Computer repair – Medley, FL; Offer free diagnostic with the repair of your PC. The turn-around time is the same day to next day. You need your computer fixed right away and we will make that happen for you here in Medley, FL
Diagnostic and Computer Repair Medley  –  Is your computer presenting with problematic symptoms?  If so, you will probably want a professional opinion. One of our computer repair technicians will help you understand why that computer keeps turning off, why the printer will not print, why you can no longer get your email or why the computer will not turn on at all.
Why use Hardsoftnet PC repair Services?
Our certified computer service technicians are great communicators, have a friendly and courteous attitude and truly care about our customers and quality of work. At Hardsoftnet we "always keeps clients returning back for more kind and honest service."
Schedule Appointment
The smartest way to repair your computer, convenient and hassle-free
Let us worry about your computer enjoy a peace of mind trusting your technology to our expert team of professionals
Schedule Appointment
Some of Our Certifications
We Offer Computer Repair – Medley, FL and PC Repair 7 Days a Week, Call Us Anytime at 305-306-2538
Our Hardsoftnet Microsoft repair service experts in Medley will get the job done right and much faster. Plain and simple. With Microsoft, you will need to call up and take the time to explain your Windows issue to at least 3 different departments. Then, more time will be wasted to have a
Microsoft rep remote into your computer. Finally, you'll need to hope and pray your computer isn't screwed up worse than it is. We know first-hand since we've cleaned up Microsoft's shoddy repair attempts many times. If you're thinking of Dell, HP, Lenovo, Sony, Toshiba, or another PC manufacturer, think again. In most cases, you'll need to ship your computer into the repair depot.
This is only a good service if you have 2-4 weeks to spare. On the other hand, if you want to fix your computer in the same day without any hassles, call Harsoftnet for the best Microsoft repair service in Medley.
PC Repair Service in Medley, FL
We love our users and are fully dedicated to keeping their trust by offering a professional service and
outstanding
after service support!
What I thought about was going to be an absolute headache and probably cost me a fortune ended up being the fairest transaction. I reached out to a few places before finding Hardsoftnet and was amaze…
Do You Need Computer Help in Medley, FL ?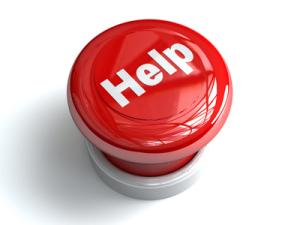 Press the Help Button to Schedule Service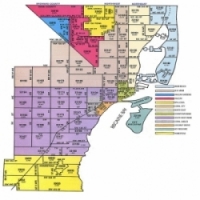 33101 33102 33111 33112 33114 33116 33122 33124 33125 33126 33127 33128 33129 33130
33131 33132 33133 33134 33135 33136 33137 33138 33142 33143 33144 33145 33146 33147
33150 33151 33152 33153 33155 33156 33157 33158 33159 33161 33162 33163 33164 33165
33166 33167 33168 33169 33170 33172 33173 33174 33175 33176 33177 33178 33179 33180
33181 33182 33183 33184 33185 33186 33187 33188 33189 33190 33193 33194 33196 33197
33199 33222 33231 33233 33234 33238 33242 33243 33245 33247 33255 33256 33257
33261 33265 33266 33269 33280 33283 33296 33299
The Town of Medley was incorporated in 1949 and now occupies eight square miles in northwest Miami-Dade County. The Town is primarily an industrial community with 1,100 residents and 1,800 businesses which, when adding workers and visitors together, bring the daytime weekday population to approximately over 60,000.
Medley has a Utilities and a Stormwater Department which provides and maintains water and sewer services to Town residents and businesses. Its Public Works Department is dedicated to the improvement of the appearance and quality of this primarily industrial community. Public Works Department is also responsible for the maintenance of the Town's Parks, roads, collection and removal of solid waste in addition to other duties.
The Town's outstanding Police Department consists of 38 sworn Police Officers and 10 civilians. The mission of the Medley Police Department is to work in partnership with the community to protect life and property, solve problems, and enhance the quality of life for all our citizens.
Medley also has a state-of-the-art Regional Firearms Training Center, consisting of three firing ranges and a SWAT tower. The center also offers classroom facilities, vending areas and covered patios. It is available to all municipal, county, state, and federal law enforcement agencies.
The Town of Medley is conveniently located and accessible to all types of transportation resources. The Miami International Airport is three miles southeast and the Opa-locka Airport/ Metro-Dade General Aviation facility is six miles northeast. Nearby major roadways are the Homestead extension of the Florida Turnpike, the Palmetto Expressway, U.S. Route 27 and the Northwest 74th Street connector to and from Hialeah. In addition, the Town of Medley houses the Metro Rail Palmetto Station located at 7701 N.W. 79 Avenue as part of the Miami-Dade Transit system, which supplements the Miami-Dade Bus system. The FEC railroad freight line plays a vital role in the business community by servicing many Medley businesses along its tracks. The Town of Medley attracts both small and large businesses. Sysco Foods Services of South Florida alone occupies approximately 550,000 square feet of industrial space on its own campus.